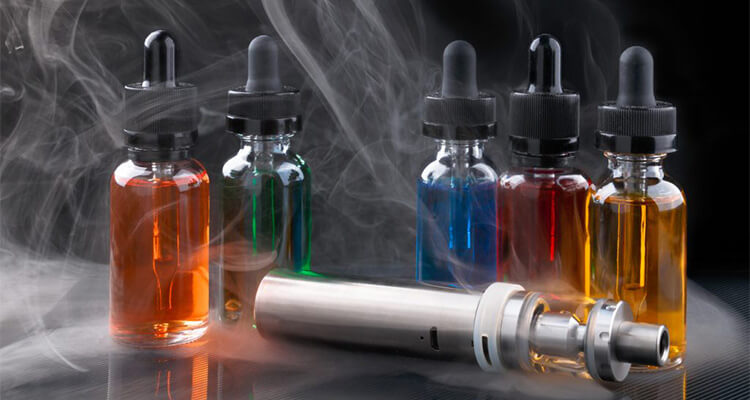 Getting The Best Results from Your Vaping Liquid
Are you a relative newcomer to the vaping world? Want to know more about the e-liquid in your vaping device? Is your e-liquid suited to the way you prefer to vape? These are all excellent questions, and this short article should give you all the pertinent information about e-liquid, its different components, and how they are sometimes differently mixed. Now that vaping is firmly established as a significant form of nicotine replacement therapy; it is helpful to have all the facts needed to improve your enjoyment.
Are Some E-Liquids Better Than Others?
This question is not easily answered as the answer is subjective and may differ from vaper to vaper; there are many well-rated e-liquid producers in the vaping marketplace. The Heisenberg e-liquid range is highly respected, as are the vape juices in the dinner lady range. Also popular are the Apollo liquids, which have a great range of tastes, and Vapoholics Fantasi range is a best seller in the UK. The advice here is to give plenty of e-liquids a try – you can always go back to the one you like more than the others.
What Is in My Vape Liquid?
As many people transition from smoking cigarettes to using vaping as a nicotine replacement, many vapers settle on an e-liquid and use it for some time. But there is a great choice of different e-liquids on the market today for the vaper to choose from. To better understand them, it is essential to know what e-liquid contains. E-liquid contains four main ingredients which are –
Propylene Glycol – known as PG, is an organic compound used in medicines and foodstuffs for over 60 years. It is an excellent carrier of flavour.
Vegetable Glycerine – also known as VG, is a thicker liquid made from plant oils, a component of cosmetics and foods. It produces a vape with a large amount of vapour.
Nicotine – in its standard form, is not easily absorbed. Processes, both new and old, produce the two types of nicotine in use today, Freebase and Nic salt.
Food-based flavourings – these are the everyday ingredients used in food manufacturing.
The e-liquids used by most new vapers are typically mixed to an even 50/50 PG/VG ratio, giving a good even vape and easing the transition from smoking cigarettes. There are other e-liquids mixed to different ratios which specialise in a certain way to vape.
Specialised For Different Styles
As mentioned, there are e-liquids mixed to different ratios, designed to give a certain heightened vaping experience; the two main e-liquids available are known as-
70/30 – this is an e-liquid with a higher level of VG; when used in a vape device with a sub-ohm coil, it produces a vape with giant clouds of vapour.
80/20 – the alternative is a vape high in PG, mainly designed for vape pens; it delivers a vape high in flavour with a great throat hit – great for recent non-smokers.
Either of these options may sound more suitable for you and the way you want to vape; check with your favourite vape supplier and see what they can offer.
That's your e-liquid basics; now you can go forward and possibly take your vaping journey in a different direction and improve your pleasure.