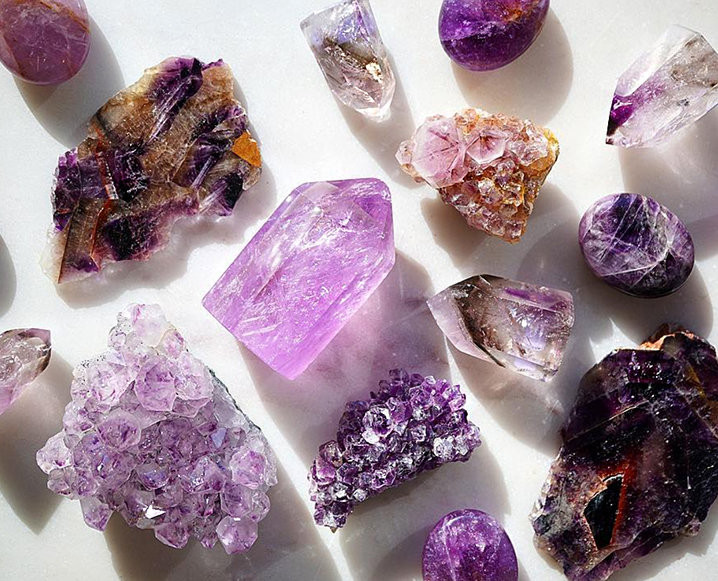 All you Need to Know About Crystal Stones
If you are new to the mysterious word of crystals, it can seem a little overwhelming, with so many different types of crystal stones; yet the way to approach crystals is from the inside. Don't pay too much attention to what your read or hear regarding crystals, rather trust your inner feelings, as you create a natural connection with these natural elements.
Follow your Intuition
Your inner-self instinctively knows what is right for you, so regarding the use of crystal stones, if it makes you feel good, then you should pursue that type of crystal.
Choosing your Crystal Shape
According to the experts, the way a crystal is cut does affect the healing powers, and a good analogy of that is listening to music. You could listen to a piece of music on your car radio, or on a pair of noise-cancelling headphones, or even sitting in the centre of a fabulous surround-sound system, yet it is the same piece of music, and with crystal, the shape and cut do make a difference.
Tumbled Stones
These are a great introduction to crystals, as you can keep them close to your skin at all times, and many people order a selection of crystal stones that are small and easy to keep close to your body. Spheres are another great shape, as the positive energy emits from every angle and holding a crystal sphere in your hand gives you maximum exposure to the healing powers of these magical crystal stones, and you can keep a crystal sphere on a special holder on your mantel or anywhere around your home.
Crystal Grids
As you get more into crystals, you will no doubt hear about crystal grids; a formation of certain crystals that is believed to channel the magical energies into powerful forms, and if you experiment with a few crystal stones, you will feel a difference. The more you experiment with crystals, the greater your perception of the energies you receive, and crystal grids are frequently used by experts to channel strong healing energy.
Creating your Own Crystal Grid
Again, this is something that should be intuitional; decide what kind of energy you want to create and take it from there. Using a crystal grid cloth is a good idea, as this ensures symmetry, which is important when looking to create a channel of energy. Use a central stone; one that you favour and experiment with various formations, and it is important to choose stones that are in line with your intentions. If, for example, you wish to attract wealth, stones such as jade, pyrite, goldstone, citrine and tiger's eye, whereas looking for love would be the time to use rosemary, rose quartz, rhodochrosite, malachite, carnelian and amazonite.
Setting Intentions
This is an important aspect of using crystals and it is much easier than it sounds; it involves sitting in a quiet place, holding your crystals and thinking about what it is that you wish to come into your life. Visualise your intentions and say them out loud 3 times, which acts as reinforcement, as you tell your inner self what you are looking for from life.
Learning to harness the spiritual energy that crystals possess is one way to attract positive things into your life, and with online suppliers of all things crystal, obtaining these powerful natural elements is easy.